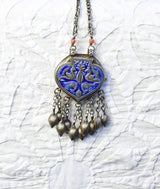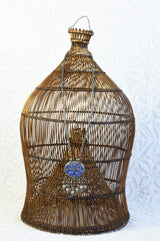 Vintage Silver and Enamel Necklace
This truly antique silver and enamel pendant and chain are a stunning example of north Indian jewelry artistry.  The delicate baubles at the ends of the pendant sound out a gentle jingle while the wearer walks about - reminding one how special this beautiful necklace truly is.  
 *Fish Trap is sold separately. Please search the site to check if we have any available.
16 x 2