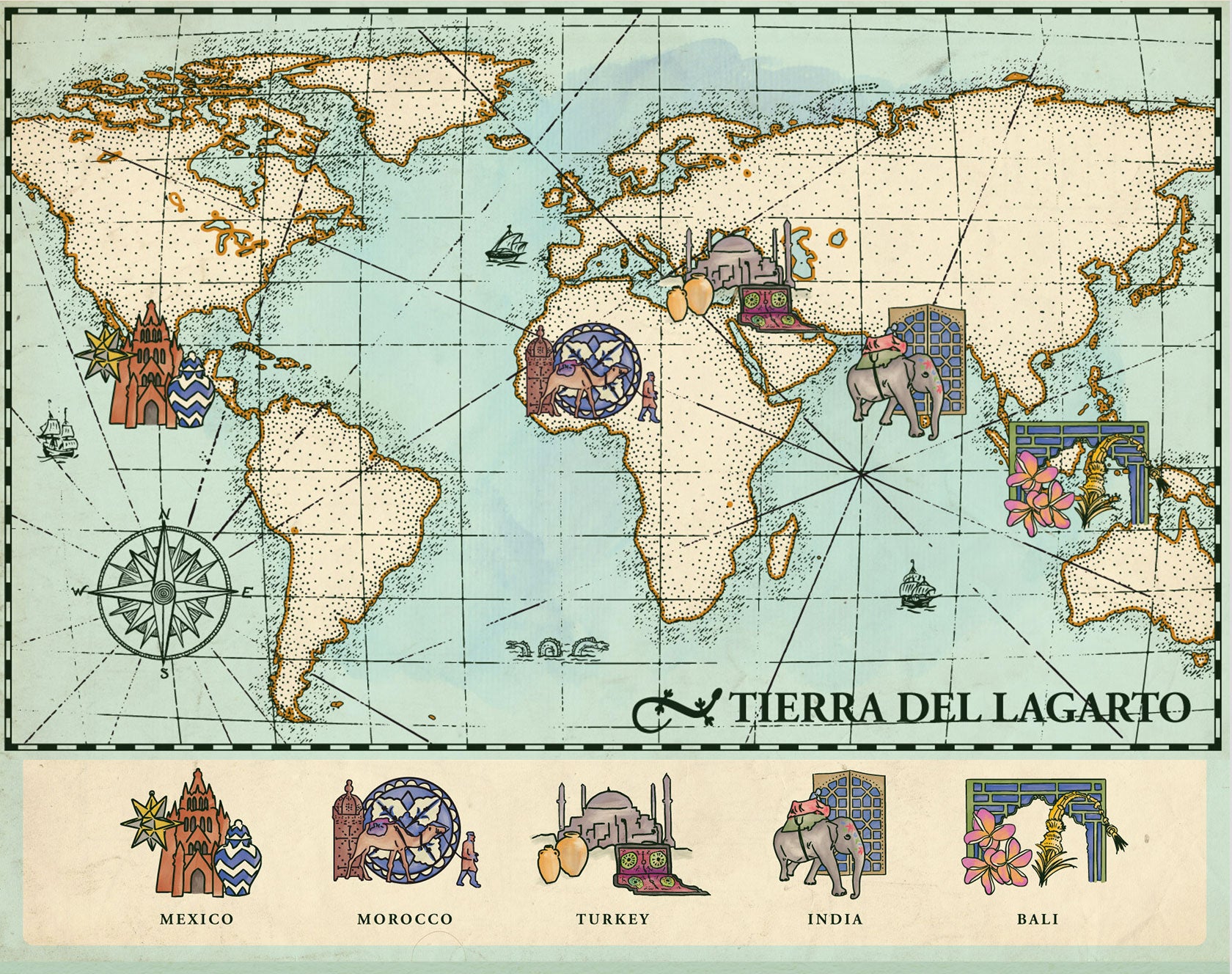 Indonesia
Textural, colorful handcrafts and furnishings from Indonesia add playful, rustic touches to your home or patio. Old teak benches, intricately carved daybeds, woven baskets, shell-crusted adornments, and architecturally salvaged panels are some of our favorites from this diverse archipelago.
Shop Indonesia
Mexico
Timeless Spanish Colonial style saturates our Mexican collections. Adorn your patio with sparkling lanterns, colorful Talavera pottery, and wrought iron. Looking for something extra special? Our hand-carved, solid wood furnishings sourced directly from artisans in Central Mexico charm every living space.
Shop Mexico
Morocco
Step into the souks of Morocco. Walk the narrow lanes of the medina with us to seek out Berber pottery, hand painted zouaq furniture, zellij tile, and intricate pierced lanterns. From moucharabieh daybeds to vintage riad doors, handira throws to Tamegroute bowls - bring Morocco home with you.
Shop Morocco
India
India is a treasure trove of antiques and reclaimed wood furnishings that lend old world style to your home. Explore incredible architectural items, towering carved bookshelves, bone inlay pieces, old door buffets, and rustic accessories. Our favorites: piles of colorful and tribal textiles and bedding from Rajasthan and Gujarat.
Shop India
Turkey
Bring the treasures of the Grand Bazaar home. Our Turkish shipments are full of riches, from rustic countryside finds, to opulent glass lanterns from Istanbul, to suzanis and ikat pillows. Add antique Anatolian pots to your front entry, pile a vintage dough bowl with succulents, or hang a collection of dazzling pendants over your dining table.
Shop Turkey