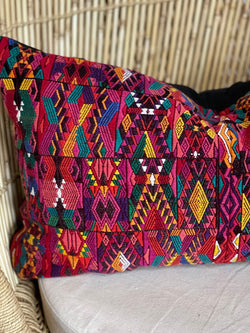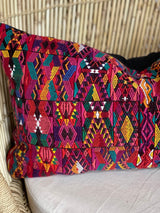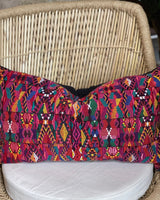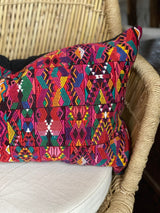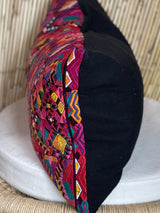 Vintage Huipil Pillow
This vibrant pillow is made from a vintage huipil sourced in the markets of Chichicastanego in Guatemala.  Huipils are traditional shirts that are painstakingly hand embroidered and worn still by women in villages all over Guatemala.  
Backed in black cotton with a hidden side zip.  
24" x 14" 

Down inserts are sold separately - we recommend a 18" x 25" down insert for this pillow