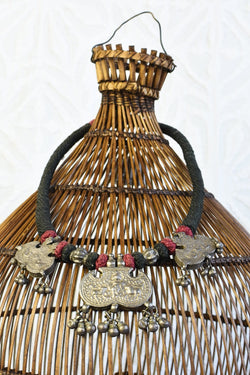 Vintage 3 Amulet Necklace
Three vintage Afghani silver amulets look striking on this necklace, made from wrapped thread in contrasting black and deep red.  Worn close to the neck like a choker, these look stunning with a simple white button up, or dressed up with a dramatic gown.  
 *Fish Trap is sold separately. Please search the site to check availability. 
8 x 4.5