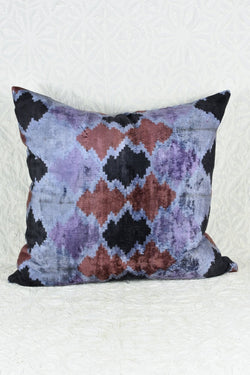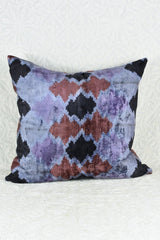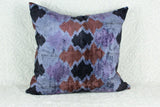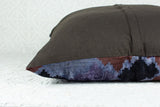 Silk Velvet Ikat Pillow in deep Purple and Indigo
Silk ikat is an incredibly labor intense textile process from Central Asia.  The warp is hand tied to resist dye in places, creating the pattern that is revealed in the weaving process.  Luxurious silk threads are used for a soft, sumptuous feel.  The additional work of hand cutting each thread to make the silk velvet on these adds yet another level of beauty to these pillows.  The reverse is a neutral cotton, hidden zipper at the back.  Deep indigo, purple, with a bit of black and burgundy - gorgeous dramatic color!    
*Pillow insert sold separately.
24 x 24