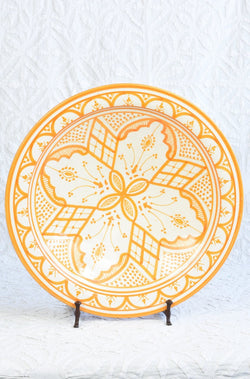 Safi Plate - Orange and White
Made in Safi, Morocco - not far from the bustle of Marrakech. These hand painted plates have traditional Moroccan motifs against a simple white ground.  Display on a plate stand, or hang on the wall - they are wonderful, little works of art.  
*Plate stand is sold separately. Please search the site to check if we have any available.
13 x 3