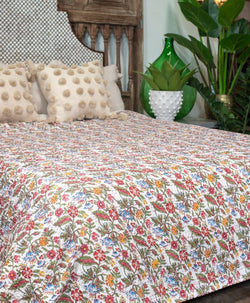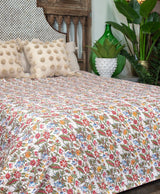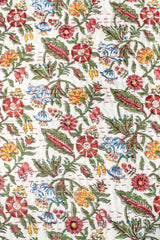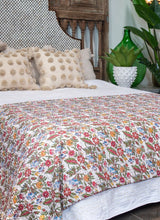 Floral Queen Block Print Kantha Bedcover
This block printed bedcover is buttery soft and sprinkled with the most beautiful floral bouquets.  Block printing is an age old technique perfected in Jaipur, India.  Each color design in this fabric is created with a hand carved wooden stamp.  Yardage is stretched out on long padded tables and the pattern is stamped by hand onto the cotton fabric.  Running hand stitches finish these bedcovers with alternate thread colors.
Wash on gentle cycle by itself to preserve the hand stitching for years to come.  
105x91