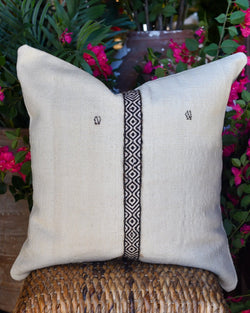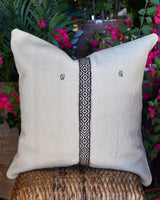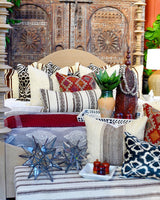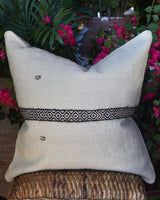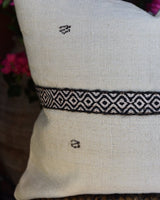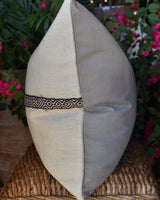 Neutral Vintage Turkish Kilim PIllow with Tent Border Stripe
Made from a vintage Turkish kilim rug, these neutral pillows are elevated with the addition of a handwoven antique tent band stripe right down the middle.  
Back is a taupe cotton.  Variations in old rugs from Turkey is to be expected.  Your pillow will have the same tent border stripe, but the exact placement of the little S design varies a bit pillow to pillow. 
23" square
*Down pillow inserts are sold separately - we recommend a 26" down insert for these pillows