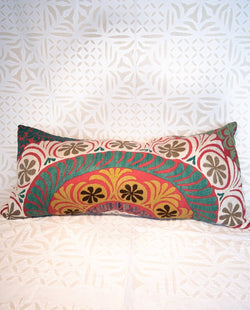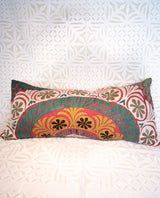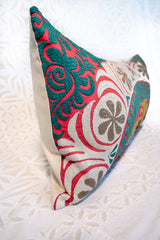 Vintage Suzani Lumbar Pillow
This long, lovely pillow is made from a vintage suzani from Uzbekistan sourced in Istanbul.  We love these extra long pillows centered on a bed or holding court on a sofa.  The soft neutrals of this vintage piece have a subtle beauty.
Down inserts are sold separately - we recommend using two down inserts to fill out this beauty - one 16x24 and one 16x16 insert. 
30x14