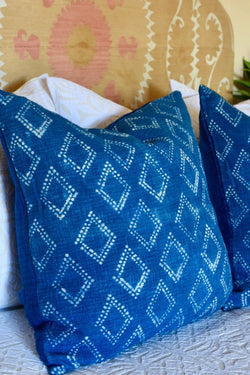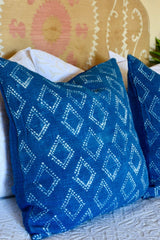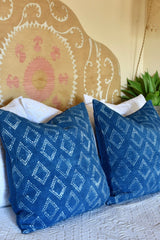 Handwoven Block Print Dabu Indigo Pillow
These handsome indigo pillows are block printed in Jaipur in the Dabu method, which entails stamping handwoven cotton cloth with a paste which resists the natural indigo fabric dye.  Perfect on a sofa or bed, these lumbars reverse to a soft, blue handwoven cotton back with a zip closure. 
24x24
Down inserts are sold separately - we recommend a 26" down insert for this pillow.