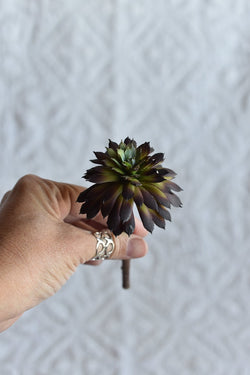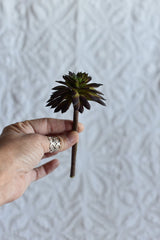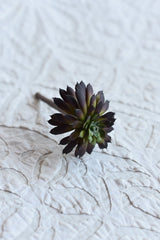 Faux Succulent Mini Echeveria
These mini faux echeverias are great filler pieces for large faux succulent arrangements.  We love to use a couple of these at the edges of larger plants to feather in some color and texture.  
Echeveria is approx. 3" across x 2" - with stem there is an additional 4"