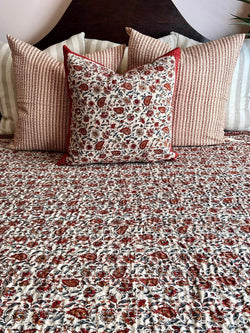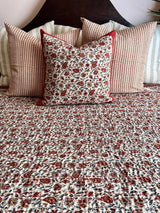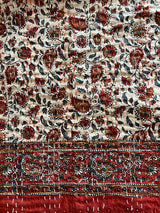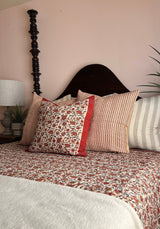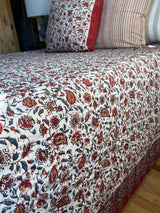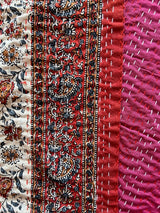 Queen Block Print Kantha Bedcover
Hand block printed in Jaipur, this queen bedcover has a classic motif of twining flowers and paisley.  Rich rusty reds and deep ochre on a cream ground make for a beautiful, rich bedroom.  Unexpected raspberry cotton makes up the reverse side of the blanket - also very classic India!  
84" x 102" 
Washable on the gentle cycle to help care for the hand stitches running the length of the blanket.