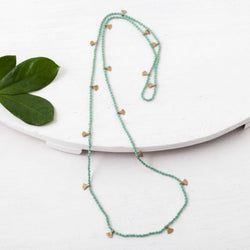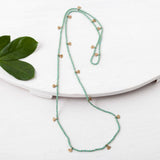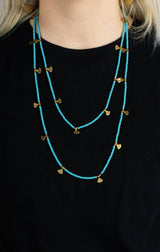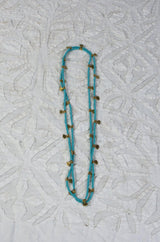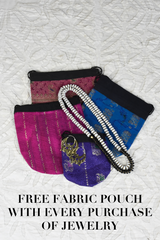 Beaded Strand Necklace - Turquoise
Beautiful turquoise colored beads and brass findings make this long necklace a perfect accessory for any outfit.  We love these doubled up over a simple top, or peeking out from a button up shirt.  Classic and timeless!  
Handmade in India.
No Clasp.
Included with your purchase of jewelry we will send one fabric patch from our assortment of colors!
26'' L  & 13'' L when doubled up