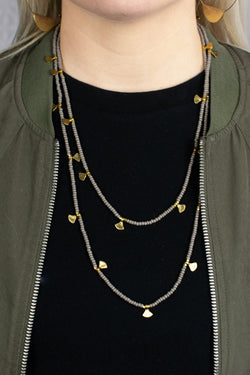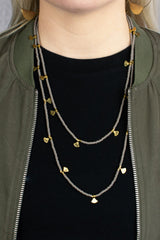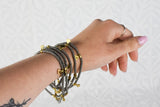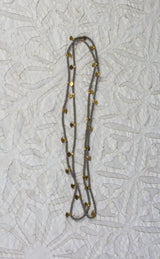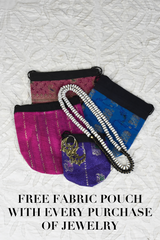 Beaded Strand Necklace - Grey
Simple grey beads and brass findings make this long necklace a perfect accessory for any outfit.  We love these doubled up over a simple top, or peeking out from a button up shirt.  Classic and timeless! Handmade in India.

Included with your purchase of jewelry we will send one fabric patch from our assortment of colors!
Handmade in India.
No Clasp.
26'' L  & 13'' L when folded in half