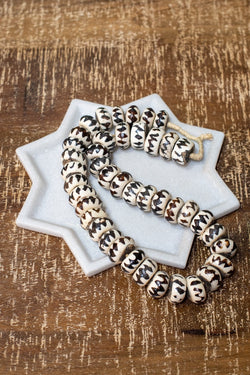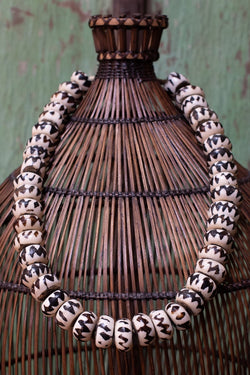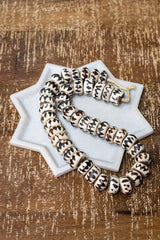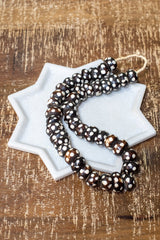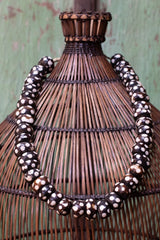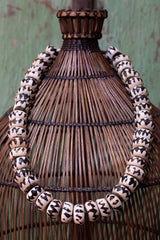 Black and White Mali Beads
Graphic black and white beads from Mali - these look fantastic looped over a pot or basket - or hanging over a cool lamp at home.  Pool a strand in a bowl on your coffee table for a little texture and interest too! 
Patterns will vary with these one of a kind strands of beads. Please specify your preferred pattern.
13 x 1 x 1