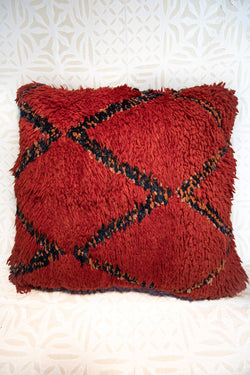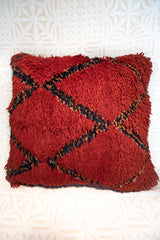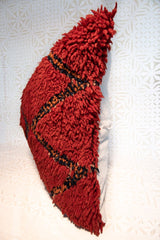 Vintage Red Moroccan Carpet Pillow
This dramatic, deep red vintage Moroccan carpet pillow is a showstopper on any sofa or bed.  With fluffy pile and a bold criss cross design, this pillow goes bold.  Backed with a neutral cotton and zip closure.  
Down inserts are sold separately - we recommend a 26x26 down insert for this pillow.   
24x24