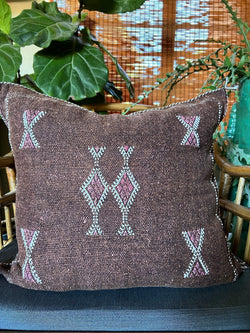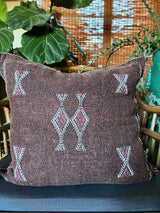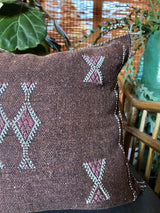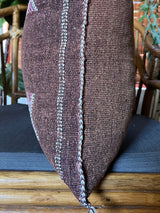 Moroccan Sabra Pillow Soft Brown Color
Hand woven in Morocco, these pillows are made from a combination of sabra and cotton.  Sabra is a fiber that is beaten out of the leaves of the agave plant. 
18" x 19.5" 
Down inserts are sold separately.  We recommend a 22" down insert for this pillow.