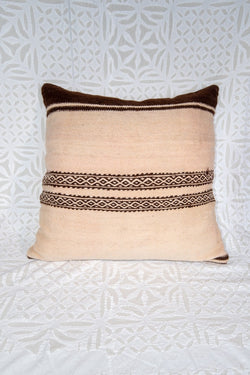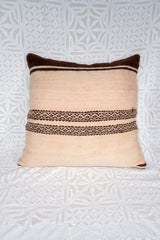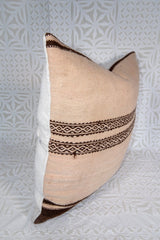 24" Moroccan Zanafi Kilim Neutral Stripe Pillow
We love the earthy neutrals of vintage Moroccan Zanafi kilims, and these rustic, neutral, striped rugs make fantastic pillows!  These beauties reverse to a handwoven white back with a full hidden zip.   
24" x 24"
Down inserts are sold separately - we recommend a 26" down insert for this pillow.