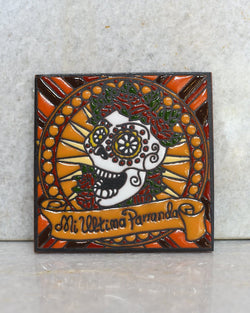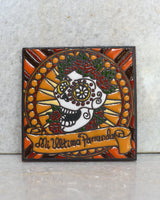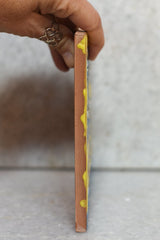 Mi Ultima Parranda Dia de Los Muertos Tile
These colorful 6x6 tiles are hand painted in Delores Hidalgo, Mexico.  Depicting classic Dia de Los Muertos motifs, they are bright and beautiful.  Use them as coasters or trivets, or prop up in a bookshelf for a pop of Mexican color!
Mi Ultima Parranda translates to my last party - love this whimsical tile!  Perfect for a home bar! 
6" x 6" x .25"