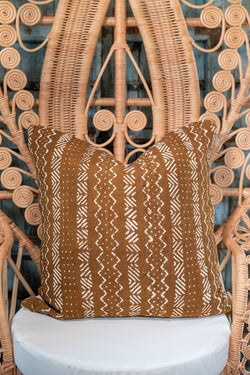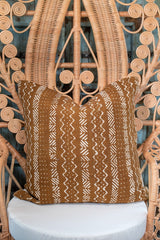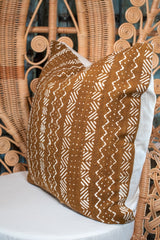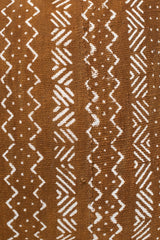 Mali Mudcloth Pillow
Authentic Mali mudcloth, or bogolan, is handwoven on slender looms and stitched together.  It is stamped or painted with a mud paste in intricate repeated patterns.  We source our mudcloth in Marrakech from Mali traders that bring it across Morocco's southern border.  Our pillows are backed with a handwoven cotton with a full zip across the back. 
24" square   
*Pillow insert sold separately - we recommend a 26" down insert for this pillow.