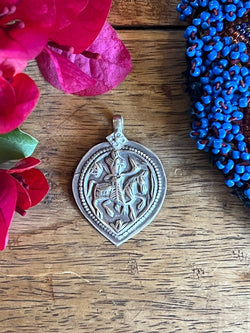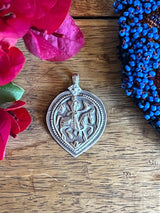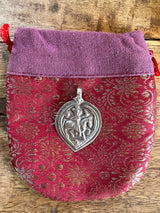 Silver Indian Talisman Amulet Pendant for a Necklace
These silver amulets from Jaipur, India are talismanic amulets depicting Goddesses and Gods from the Hindu pantheon.  Wear them on a silver chain, solo, or with a collection of other found treasures.
Included with your purchase of jewelry we will send one fabric patch from our assortment of colors!
 2" x 1"