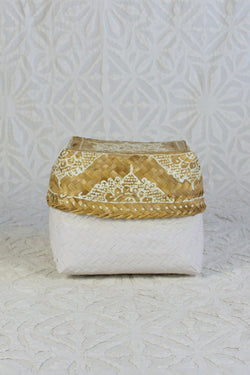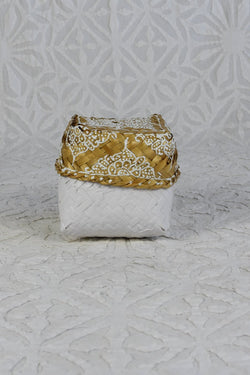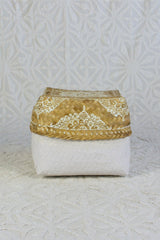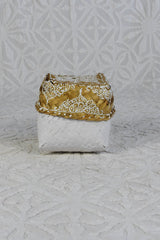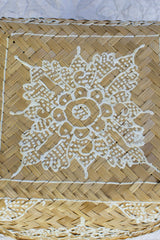 Offering Box - White
These Balinese woven boxes were originally used for temple offerings and have delicate designs piped onto them. Intended to hold rice, fruit and flowers for the gods, one can still see the women of Bali walking down the road on the mornings of auspicious days with these boxes balanced elegantly on their heads.
For everyday use they make wonderful storage boxes for bathrooms and can be used in lieu of wrapping paper for a truly stunning gift.  
Size Variations: 
Small - 5 x 5 x 5
Large - 7 x 7 x 7