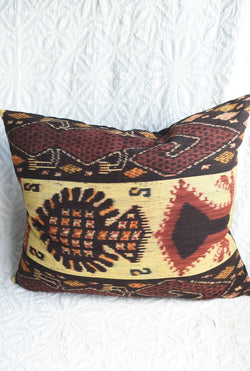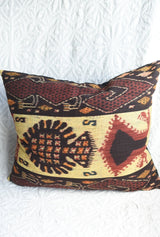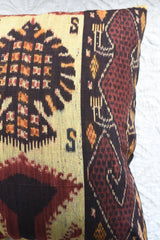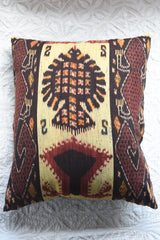 Sumba Ikat Pillow
Rich natural dyes, intricate handweaving, and a complex pattern that reveals twin lizards and geometric motifs make this one stunning pillow.  Sumba ikat is a complex weaving technique that requires the warp of the weave to be hand tied and dyed to create the pattern that only becomes clear after the pieces are painstakingly woven on the loom.  
Black cotton back with zip.
22" x 18"
*Pillow insert sold separately.