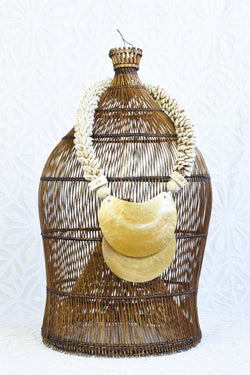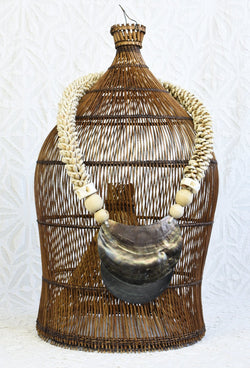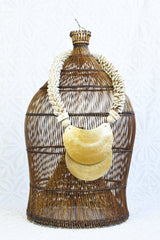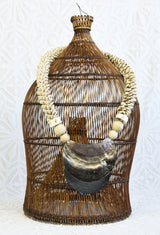 Shell Necklace
From Papua, Indonesia, these cowrie and large shell necklaces take inspiration from the tribal cultures of this most easterly part of the archipelago.  Papua New Guinea takes up the west part of this large island.  
We love these looped over a vase or lamp, or pooled in a bowl on the coffee table.  And yes, you can even wear them! 
*Fish Trap is sold separately. Please search the site to check if we have any available.
18 x 5