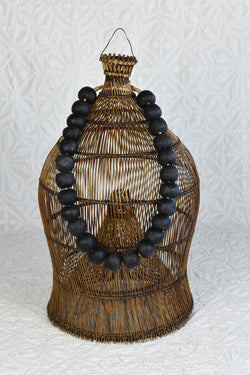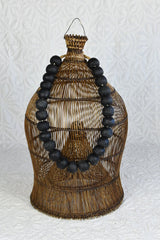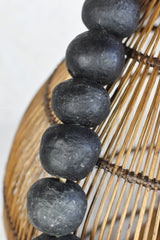 Large African Glass Beads - Black
Chunky glass beads from Mali - these bold, beautiful, handmade beads look wonderful looped around a vase or lamp, or mixed in with displays on coffee tables or bookshelves.  
*Fish trap is sold separately. Please search the site to check if we have any available.
15 x 1 x 2