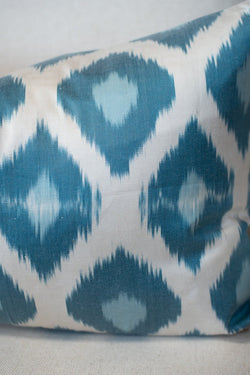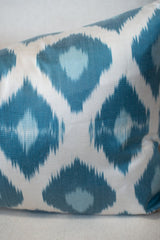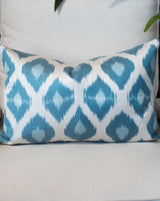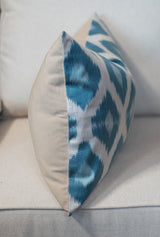 Silk Ikat Lumbar Pillow
These stunning pillows are crafted entirely by hand in Uzbekistan in a complex process that creates intricate patterns by painstakingly tying and dying the warp threads prior to weaving. 
Soft silk is a sumptuous choice for bed or sofa, and the colors sing on this luxe, handwoven cloth.  
 24" x 16"