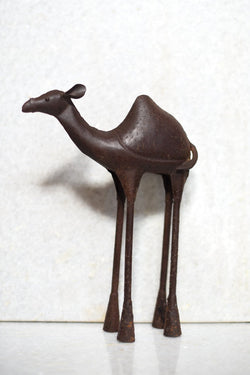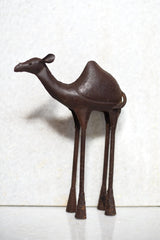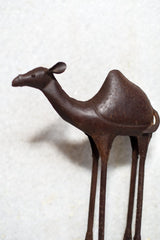 Standing Rajasthani Iron Camel
In Rajasthan one can still see these stately camels slowly ambling along village lanes, pulling carts piled with all sorts of goods, from industrial parts to vegetables.  
We love this small iron version - he is perfect for tucking into a styling moment on a coffee table or bookshelf.  His true rust finish has interesting variations.
11.5" tall x 8" long x 2" deep