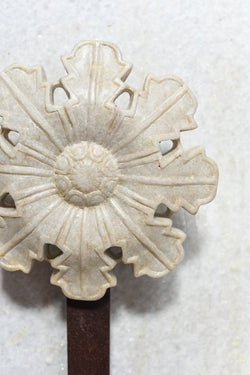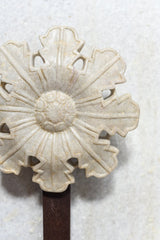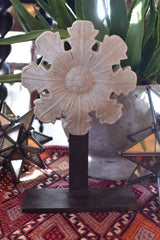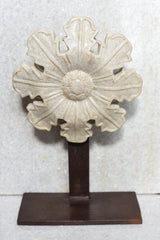 Marble Floret on Stand
Hand carved out of a single piece of marble, these stunning floral pieces are an elegant objet d'art for coffee table or sideboard styling.  Weighty and substantial, the workmanship is immediately obvious.  Held up by a sturdy iron stand. 
14.5" tall x 9" wide x 4" deep including the iron stand to which it is bolted.