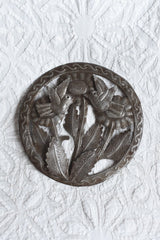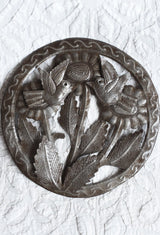 Haitian Oil Drum Art Birds and Sunflower
This lovely little wall hanging is made from recycled oil drums by artisans in Haiti.  What a beautiful way to turn trash into treasure!  This hand cut and polished piece has three sunflowers and a pair of birds on the wing.  
These also look wonderful on plate stands perched in a bookshelf.  
9.75"